Marcahuasi is the name of a plateau which pertains to the Central Peruvian Andes and is located east of Lima (about 6 hours by car) at a height of 4,000 meters above sea level, near San Pedro de Casta town in Huarochirí's Province, Lima's Departament.

Its main attraction are an strange and enigmatic rocky formations which look like if sculptured thousands of years ago by some unknown entity. Its origin is a mistery and several theories have been mentioned.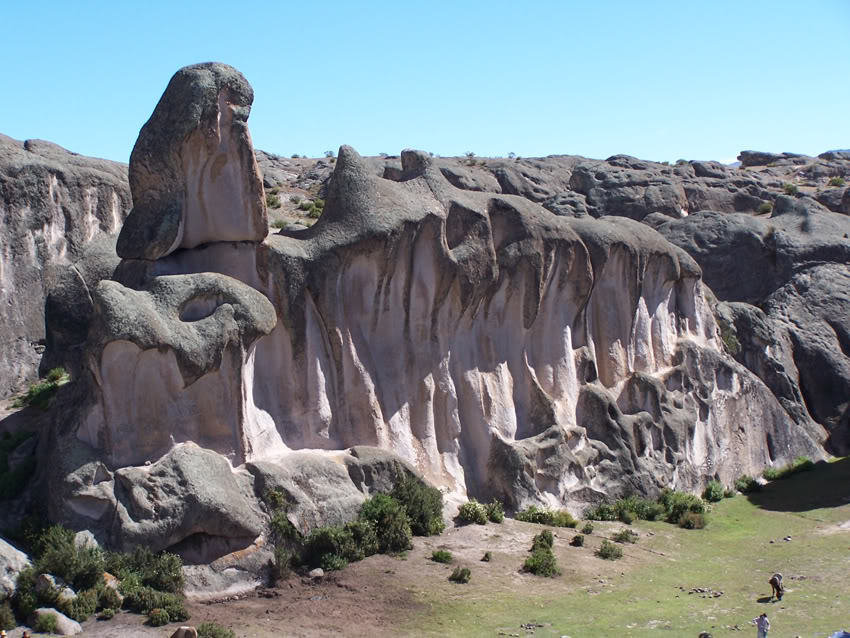 For conventional science, those fascinating rocky formations have been caused by glacier eroding and the weather and temperature variations gave their peculiar forms which now we can see.

On the other side, some people believes that they are not eroded rocks, but sculptures so old that original forms can not be recognized; Some others believe those are works made by aliens to this planet.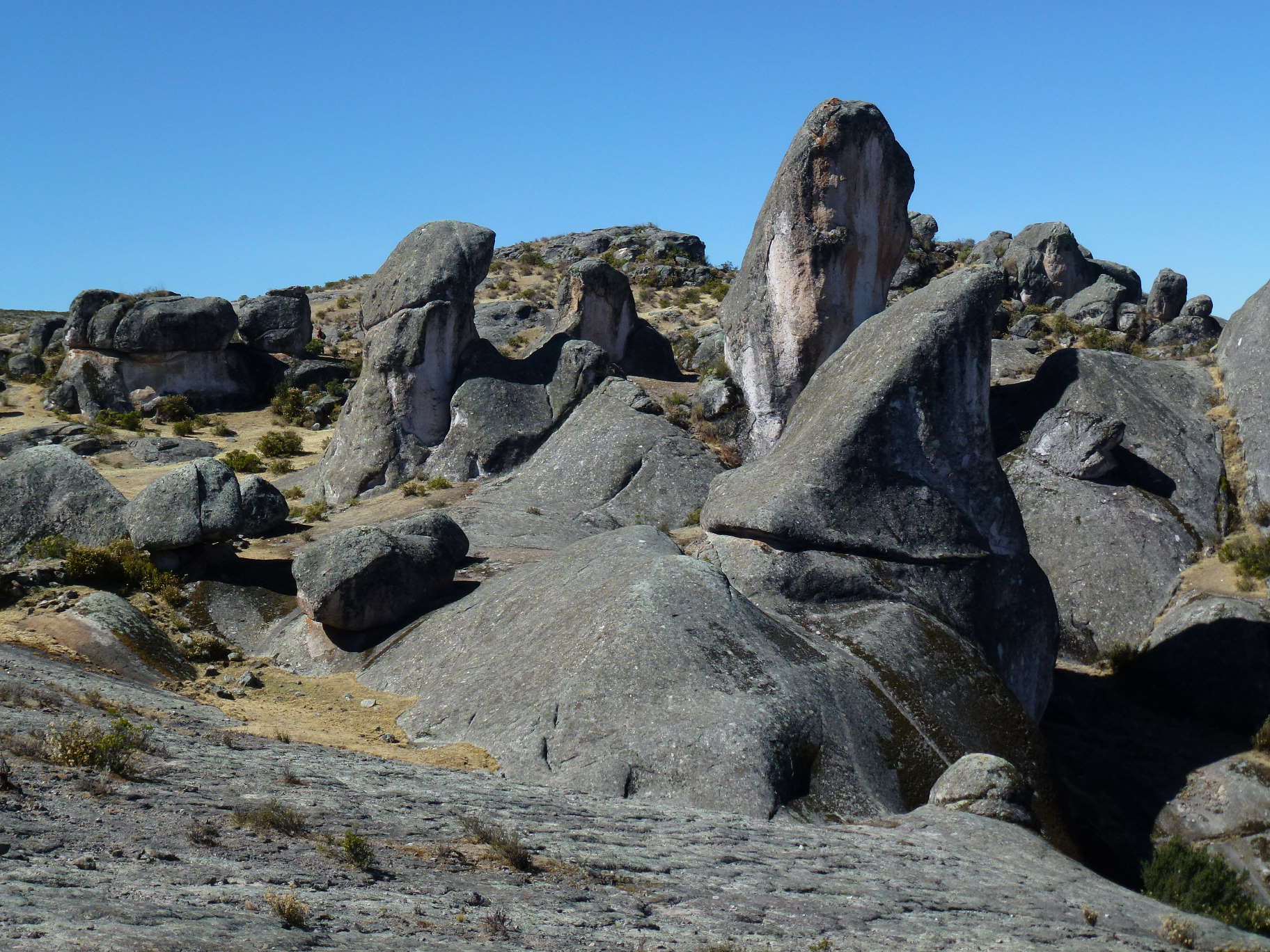 Marcahuasi is one of those enigmatic places which attract people in search of unusual experiences, some of them looking for spiritual enhancement and others looking for alien presences. This place is widely known for frequent reports of UFO sights.
Mankind's Monument
The best known rocky formation, which also has become Marcahuasi's symbolic mark is the one called "Mankind's Monument" but also known by its quechua name "Peca Gasha" which could be translate freely as the wizzard, watch man or guard.

Other rocky formations such as The profet, the seal, the alchimist, the pharaon, the camel's head, the mushrom, and several others which make part of Marcahuasi's landscape.
Trecking in Marcahuasi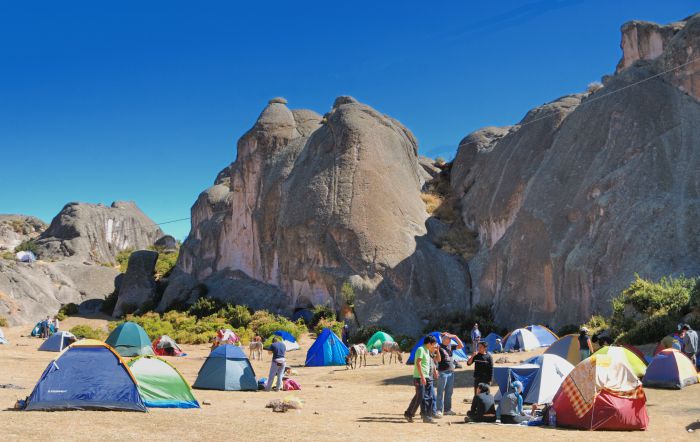 For arriving to the rocky formations you will have to walk ....a lot.

Arriving to San Pedro de Casta (80 Kilometers north-east from Lima) by car or bus is the easiest part, from here you have to go up some 800 meters in route to Marcahuasi, this can be done walking or on horse backs.

There are two routes to Marcahuasi, the short and the long ones:

The short route takes from 2 to 3 hours walking; The long one requires up to 6 hours, without doubt the preferred one for tracking lovers.

In this plateau there is a place called "The Amphiteather" surrounded by large rocks which provide protection against wind and cold during the night for those who choose to camp there. "The Cabins" is another favorit place for camping as is also the place valled "The Fortress"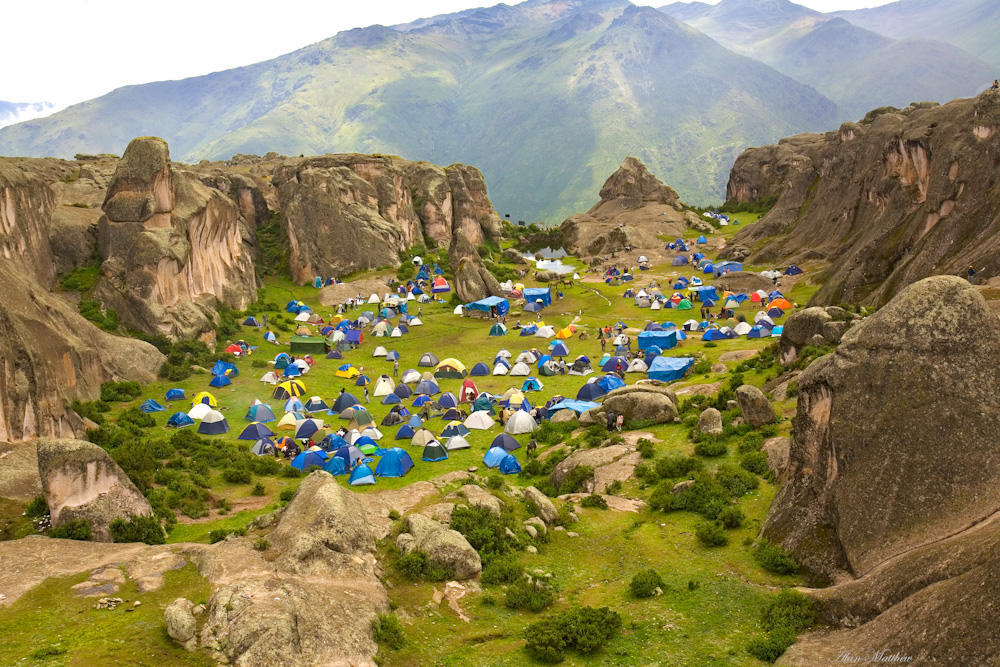 Local common belief is that arriving to the plateau it is possible watch UFOs as long as an indispensable condition is met: You have to reach Marcahuasi's highest point using only your own means, Those who arrive helped by horses or donkeys do not deserve to watch them.

With or without UFOs, truth is that this place is widely considered as a great magnetic and esoteric center. A place almost magic charged with great energy.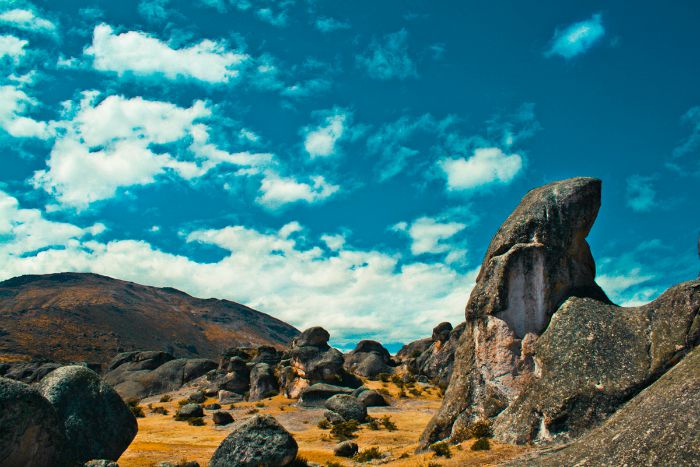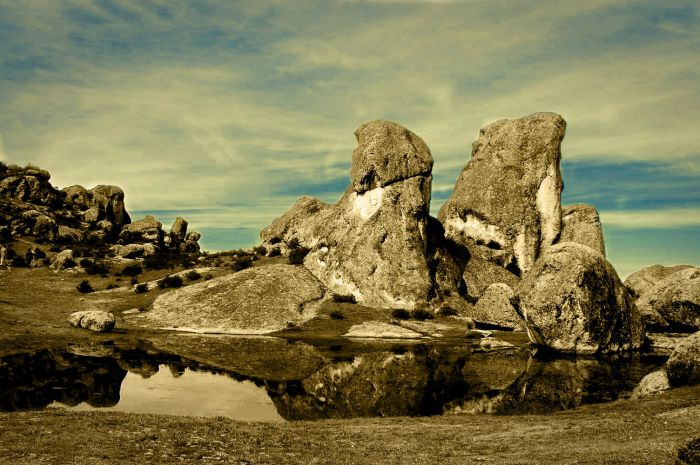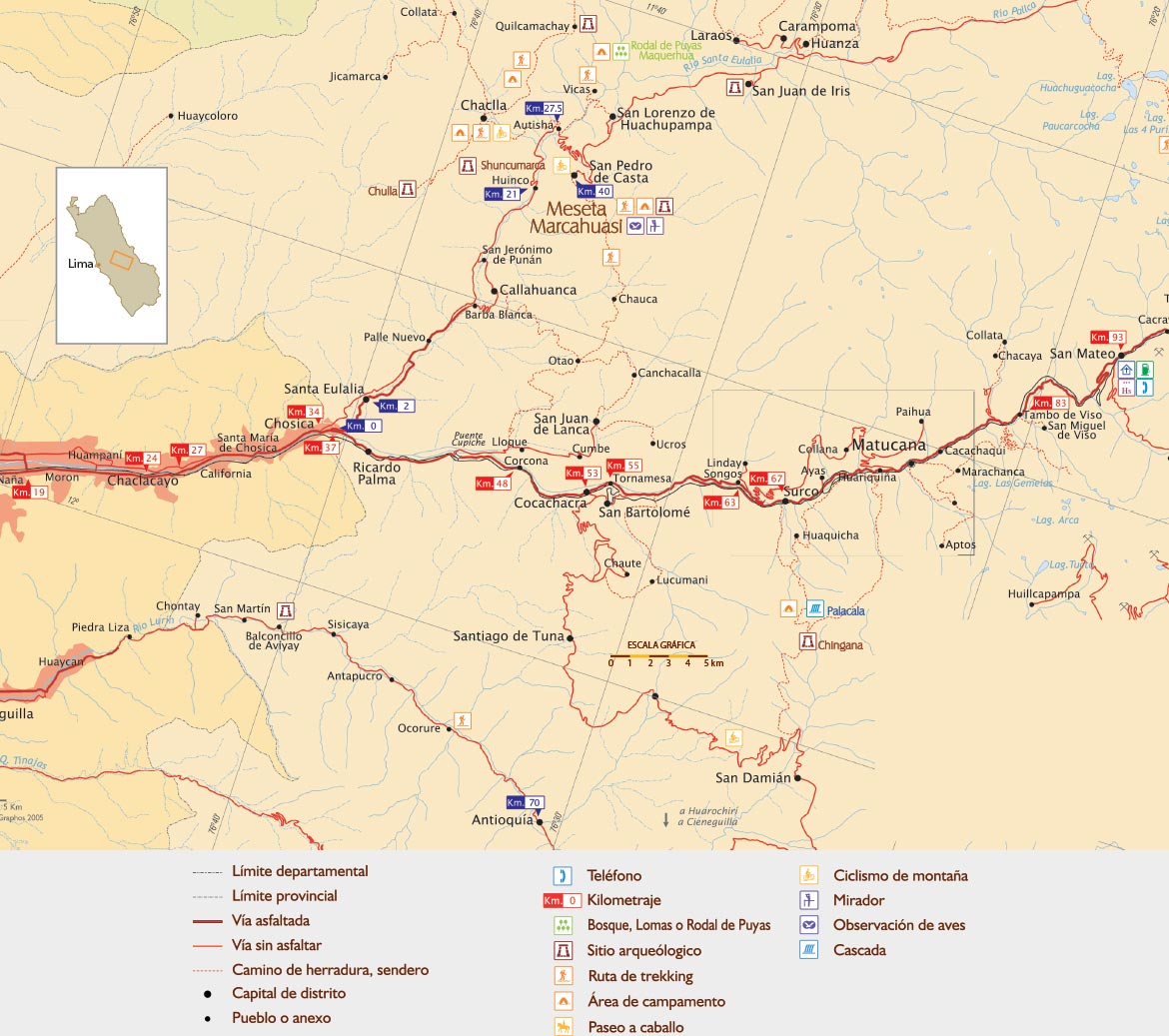 peru, tourism and adventure, english, wrcch2015, marcahuasi